Save More Time by Automating Simple Tasks
Spend less time worrying about your day-to-day and get back to what you love
Learn How
Let guests book their rooms and programs at the same time
Sell the same room as a single, double, or triple depending on who books first
Automatically send emails to guests before and after a program starts
Stop Letting Little Things Take Up Your Time
Retreat Guru is great at handling the bulk of your administrative work so you can spend your time giving guests better experiences.
Send Pre-Arrival & Departure Email Campaigns
Create email templates that can be automatically sent to participants before they arrive and after they leave.
Book Rooms & Programs Together
Retreat Guru is "program-centric" so it lets participants book their room and programs at the same time.
Ability to Room Strangers Together
Maximize your space so you can get more bookings for your programs by rooming strangers together.
Adjust Rooms Based on Who Books First
Offer the same room as a single, double, triple, etc. depending on who books it first.
Automatically Send Guest Statements
Have guest statements sent automatically with the option for them to pay right away.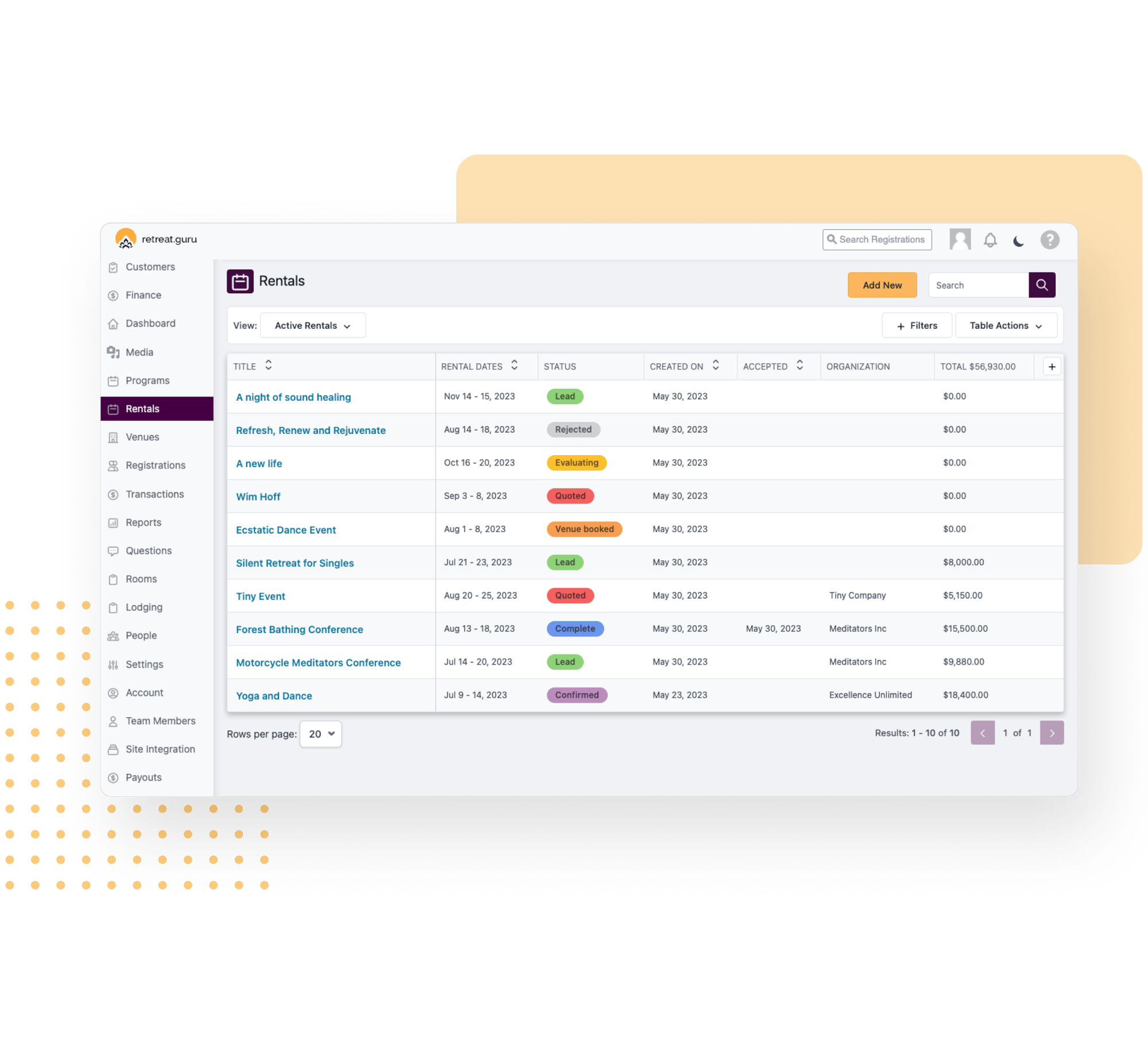 "
With this software, it is simpler to run reception now. Retreat Guru is making us more efficient and our administration easier

"